Goodwill and good will →
Everyone needs Goodwill
2013: 4 down, 8 to go →
Cool shirts for cool summer people →
Happy Earth Month →
More ways to keep in touch →
10 tags
Take a chance, you could win
Today is a gray and rainy day here, but the Fiesta in the Park organizers are promising sunny weather and plesant temperatures for this weekend's arts and crafts festival at Lake Eola Park in Orlando. [[MORE]]Antsy Artist was so happy to see the weather forecast for this weekend that she decided to offer all patrons at the show a chance to win an I.D. wallet of their choice. All you have to...
Two for Tuesday →
13 tags
savings for you
Antsy Artist is pleased to announce a great holiday sale which is available to new and returning customers. In other words, it's available to everyone! Florida's Nature Coast reuse artist is offering 20 percent off for all orders in her 24/7 Store now through Dec. 31. Antsy has more than 200 original items available through Etsy — from wire holiday ornaments, felted crochet...
13 tags
cyber monday deals
This is it, the day we've been waiting for since  … well, at least since Thanksgiving. Yes, it's Cyber Monday! Or as Janis Joplin once sang, "Get it while you can." Antsy Artist, in cooperation with Etsy, has several deals available in her 24/7 Store through midnight today. And since several big box outlets have entered, extended and stretched the Cyber Monday...
13 tags
Shop 'til you're done
Antsy Artist hopes everyone found a way to have a great time during this long holiday weekend. There were plenty of activities to choose from — whether it was a delightful Thanksgiving Day with family and friends, frenzied holiday shopping on or before Black Friday, community-focused shopping on Small Business Saturday or shopping online during tomorrow's Cyber Monday. ...
5 tags
giving thanks
Antsy Artist wants to take a minute to wish everyone a Happy Thanksgiving! Yes, it's a day early, but Antsy is looking at a busy Thursday and figures you might be busy tomorrow too with things other than reading blogs and other such things. Florida's Nature Coast reuse artist has many things to be thankful for this year — including her loving and loved family, delightful...
8 tags
Don't get stuck for a gift idea
Ever since tear down at Fiesta in the Park at Lake Eola in Orlando was done Antsy Artist has spent most of her free time this month crocheting flower pins such as these from her vast collection of vintage yarn and yarn remnants. Florida's Nature Coast's reuse artist spends many nights designing and then working and re-working these new crocheted items — sometimes taking a few...
7 tags
Time for the fall fiesta
Antsy Artist is looking forward to returning to Orlando and the fall Fiesta In The Park at Lake Eola on Nov. 3-4. The spring Fiesta In The Park back in April was one of her favorite shows this year. Stop by and say hello to the Nature Coast reuse artist if you're in the Orlando area this weekend.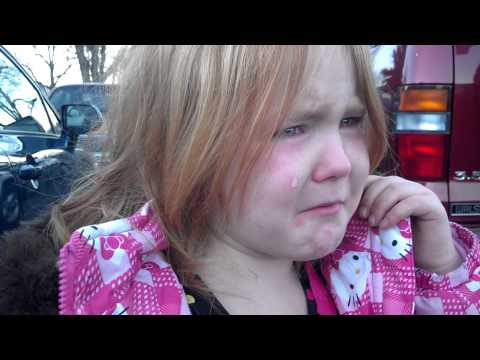 8 tags
Hot fall shows
Antsy Artist has updated her Calendar page to include next month's Zephyrhills 3rd Annual BBQ & Blues Fest. The Nature Coast reuse artist will be participating in the Zephyrhills event for the first time and is looking forward to participating again in a "live show" after several months away from the one-a-week circuit. And it should serve as a good warm-up for the...
5 tags
On the prowl
Former and current mermaids weren't the only show at the 65th Mermaid Reunion at Weeki Wachee Springs State Park last weekend. The Nature Coast park is home to a lot of peacocks like the pair above — so at least Antsy Artist and the other crafters had some entertainment at the largely unadvertised arts and crafts show portion of the weekend.
8 tags
Mermaid Reunion recap
Antsy Artist had a good time at the 65th Mermaid Reunion Weeki Wachee Springs State Park last weekend … but it was shorter than expected. Summer rains arrived on schedule both Saturday and Sunday, cutting an hour or two off of the scheduled times for the arts and crafts show. The weather combined with the lack of publicity for the show led to a frustrating weekend for the reuse artist....
6 tags
Mermaid reunion countdown
Almost everyone around the Nature Coast is excited this week because there are just a few days to go until this weekend's 65th Mermaid Reunion at Weeki Wachee Springs State Park. Yes, 1947 is noted for many things — but the opening of the mermaid attraction at Weeki Wachee is one of the more notable events of that year for people around here. Antsy Artist will be participating in...
7 tags
Peace piece
One of my favorite reuse/upcycle projects is making ID wallets out of scrap fabric. They start out as blank cloth, that I hand print using stamps I've carved. I was busy printing three different designs last weekend when I started thinking about the Peace symbol. I've printed my "Peace' stamp on fabric and paper for many projects. It's always popular, for different...
1 tag
Happy Independence Day!
Antsy Artist wants to wish everyone a Happy Fourth of July! We hope you're enjoying our nation's 236th birthday and flying your flag high.
6 tags
New look at the store
Antsy Artist has been busy adding pictures and descriptions of her arts and crafts items to her Etsy page. The reuse artist has more than items 100 listed as of today — and many more will be added soon. You can find a lot of her plarn creations (like the one at right) as well as many new tissue collage items and other recycled and upcycled goods.  We're excited about that and also...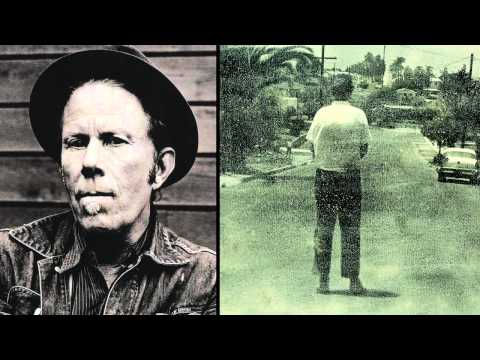 5 tags
Hey world, 'I am an Etsian'
"Etsy is more than a marketplace: we're a community of artists, creators, collectors, thinkers and doers," according to the etsy.com community page. That is a WOW statement. Once you become –- and take part in the Etsy community, it all comes to light. I am still low on the learning curve here. I joined a long time ago and then let everything lay -– too much work, I thought. Doing craft...
4 tags
Antsy's Etsy update
Antsy Artist has been busy during the last week or so celebrating her birthday and adding several new items to her 24/7 Store on Etsy.com. Repeat visitors will note that the reuse artist has given the store a new look as well, including her recent mermaid stamp printed on tissue in the banner. The above mermaid is one of two new stamps which Antsy carved and will use in creating many new...
1 tag
Festival deal
This is a sign at a food tent at one of the arts and crafts shows we did earlier this year. We wanted to share it and ask — which is the better deal? One for $1.50 or four for $6?
4 tags
happy may day
It's International Workers' Day — or May Day — and Antsy Artist is occupying her time by preparing plastic shopping bags for her popular reuse items. She starts by grouping the plastic shopping bags into units of seven, then slices the bags to make 1-inch wide loops of plastic, which she then loops together to make a large ball of plarn (plastic yarn). She then crochets...
6 tags
storage woes
Antsy Artist spent a large part of today re-arranging a couple rooms in our house so she can store her reuse arts and crafts creations for the summer.  We usually leave the tent, tables, chairs, shelves and other necessary items to set up at a show (everything but her reuse plarn and yarn creations, tissue collage items, etc.) in our van during the winter months when we're participating...
1 tag
earth day hangover
It's a chilly and windy day in Florida. In my old hometown up in Pennsylvania it's snowing … or about to snow. This is the thanks we get for celebrating Earth Day yesterday?
5 tags
Happy Earth Day 2012
Antsy Artist wants to wish everyone a Happy Earth Day! The reuse artist has been celebrating this day for 42 years now, and has seen progress made on several fronts. But protecting and preserving Mother Earth is a big job and we still have a long way to go. We're just like everyone else — doing our best and trying to do more. Whether it's recycling glass, aluminum and paper...
6 tags
The right decision
It's been raining here for most of the afternoon, so Antsy Artist's decision to skip this year's Reggae Sunfest at Linda Pederson Park in Weeki Wachee looks like it was the right choice to make. We've had weather issues at previous arts and crafts shows at that park. Day Two of the Swamp Fest in March was canceled due to high winds and rain. And a fierce storm forced...
10 tags
3rd Friday visitors
Antsy Artist had two surprise visitors at last night's 3rd Friday music festival and arts and crafts show on Main Street in Safety Harbor. Phinley (above) is the landshark mascot of the Clearwater Threshers. The Threshers are the Florida State League franchise of the perennial powerhouse Philadelphia Phillies of the National League. Phinley and his assistant were at the event to hand out...
9 tags
Another great 3rd Friday
Antsy Artist had a great time at last night's 3rd Friday music festival and arts and crafts show on Main Street in Safety Harbor. Friday night's show was the third time Antsy has participated in the popular 3rd Friday event, and the crowds were larger than at either of the other two. And the people arrived earlier than at previous shows. Part of that may have been due to the...
9 tags
Two days to go
This plarn (yarn made from plastic) bag is one of several items Antsy Artist will have on display and for sale this Friday (April 20) at the 3rd Friday arts and crafts show in Safety Harbor, Fla. The popular event runs from 6-10 p.m. Friday on Main Street. In addition to her plarn reuse items, Antsy will have her tissue collage items, I.D. wallets and Passport pouchess made from scrap and...
6 tags
3rd Friday nears
Antsy Artist will be participating in this month's 3rd Friday arts and crafts show in Safety Harbor.  Antsy will have many of her reuse creations on display and for sale — including her tissue collage items, plarn water bottle holders and bags, Passport holders, I.D. wallets and iPad/Kindle holders made out of scrap and remnant fabrics. This is the third month Antsy will be...
Beautiful Lake Eola
We have a couple other pictures we want to share from this weekend's 23rd annual Fiesta in the Park at Lake Eola in downtown Orlando. The park is beautiful and easy to find from either State Route 408 or Interstate 4. The picture above is a view of Lake Eola and part of downtown Orlando from where our booth was located on the park bridge. The picture below is a sign for the homeless...
12 tags
A wonderful fiesta in the park
Antsy Artist enjoyed both days of the 23rd annual Fiesta in the Park at Lake Eola in downtown Orlando. Her plarn creations — both water bottle holders and clutch bags — were popular with Fiesta in the Park patrons and she sold many of her other reuse creations including several I.D. wallets and Passport pouches made from scrap and remnant fabrics. Other fair-goers learned about and...
9 tags
Forget the siesta, we're talking Fiesta
Antsy Artist has been hard at work all week creating some new plarn (plastic yarn) water bottle holders (like the one pictured here) and other reuse items for this weekend's Fiesta in the Park arts and crafts show at Lake Eola Park in Orlando. Antsy will have a wide variety of plarn handbags and water bottle holders, crocheted yarn market bags, I.D. wallets and Kindle/iPad holders made of...
5 tags
More from Pearlie's Stash
We told you about Antsy Artist's new Pearlie's Stash Collection yesterday. The reuse artist wants to share another of her creations from Pearlie's Stash with you today. Here's a new purse Antsy finished crocheting from the trove of yarn she got from Pearlie. This is done in a double-strand rambling process that's perfect for spring. Or any other time. You can find...
Antsy on Etsy →
Here's where you can find my creations and recreations on Etsy.
7 tags
New life for old yarn
Join in on the launch of the Pearlie's Stash Collection, our new line made from old yarn. Seems we are always getting bags of fabric, yarn, craft stuff and loads of grocery bags for plarn, from  friends, family and neighbors. A recent donation made me think about what happens to craft leftovers, when someone gives up (or has to give up) crafting. Pearlie, who's in her nineties recently had to give...
6 tags
Some tools of the trade
Here are some of the stamps and plarn (plastic yarn) Antsy Artist uses in some of her reuse creations. The stamps are used to create images which are then painted to stamp on tissue paper, fabric and other items. Images stamped on tissue paper might then be used on old bowls, picture frames, cigar boxes and similar items Antsy finds in thrift stores, flea markets and from the "things to...
4 tags
Politics and art?
Most people seem to believe in the separation of church and state. But what about politics and art? Should they be kept separate, or are art and politics entwined? They certainly get mixed at times, as with the debate several years ago about the funding priorities and practices of the National Endowment for the Arts. When Antsy Artist is participating in arts and craft shows we usually avoid any...
8 tags
Hello
What? Another blog? Yep, and another one by Antsy Artist. I am a reuse, recycle, repurpose artist living on the Nature Coast (think west/central) of Florida by way of upper New York, Alaska, Massachusetts, South Florida (east coast) and South Carolina. I work with a lot of found and rescued items, repurposing them with my tissue collage designs. In addition, I recycle plastic grocery bags by...
"There you go — it is what it is."